With a record number of cars entered, Cars.co.za's SentiMETAL project kicked up several gears this past weekend when a feast of exotica travelled from Cape Town and surrounds to the Franschhoek Motor Museum on Bastille Day.
Photos by Calvin Fisher
As we pulled up early in our office '67 Citroën DS19, we noticed several examples of Americana already parked, including a rare example of a 1959 Cadillac Eldorado Coupe, a Chevrolet Corvette C3 Sting Ray and a modified Chevrolet Corvette C2. Already crowds were gathering, but the parking lot was full and so we proceeded to what was communicated as the actual meeting spot, the spacious truck stop at the back.
Here, our collective jaws hit the floor. Visible through the mist was a staggering array of collectable and exotic cars, including a very rare and valuable AC Bristol, Ferrari 512BB, generation-one Audi Quattro, Porsche 930 Turbo, Hudson Step-Down and many more. And they kept coming... until around 120 cars were assembled and crowds from the petrol station were now gathering to view what appeared to be an impromptu motor show.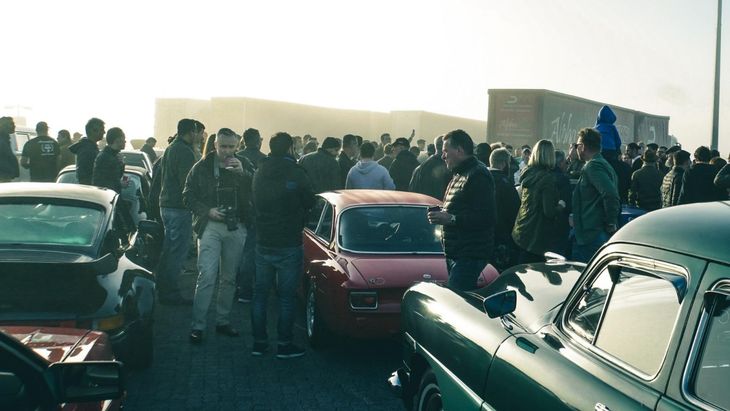 Through the thick fog, hundreds of people and countless special cars appeared. 
"When we started the SentiMETAL project the goal was to keep kindling the flame that burns so brightly between man and machine. We have such a rich automotive history in South Africa and we want to play our part in preserving it," says Cars.co.za's Hannes Oosthuizen. We started the OutRuns earlier this year to bring likeminded people together and it has just exploded, indicating that there is a real need for an event that cuts across the usual brand and generational stereotypes. If you think your car is cool and you're passionate about it, it's probably good enough for one of these runs."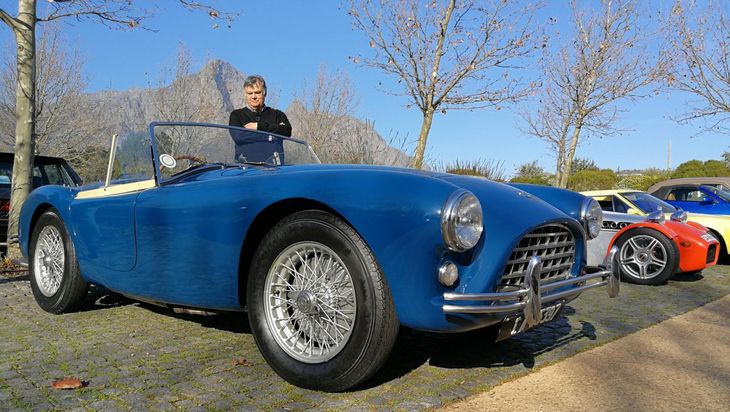 Stunning AC Bristol was a surprise at the OutRun, and drew many admiring glances.
Wayne Harley, curator at the Franschhoek Motor Museum, attended the first Cape Town run earlier this year in the museum's Alfa Romeo Brera, a modern classic. "There is nothing more rewarding than being involved with groups of people who are genuinely partaking in something just because they truly love it. This past Sunday's SentiMETAL drive was again proof that like-minded people with the right attitude and a common goal can have tons of fun and all that can happen without the regular hullabaloo commonly associated with arranging of a rally, drive, or motor show.  The Franschhoek Motor Museum was packed to the brim with stunning cars, owners and spectators all sharing the joy we call CARS".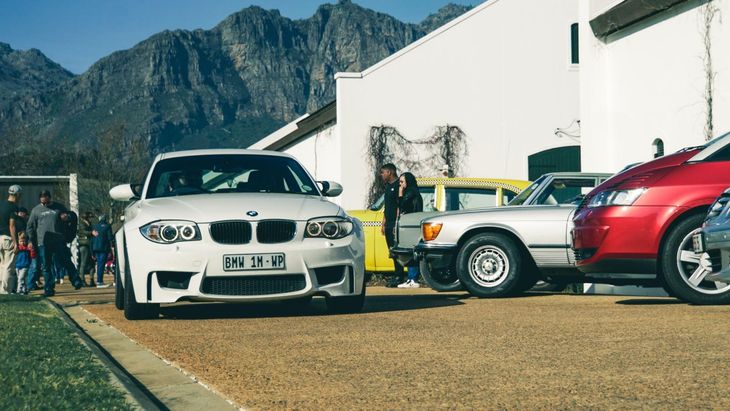 "Moderns" such as the iconic BMW 1 M Coupe and rare Renault Avantime were also in attendance.
It's impossible to list all the highlights here, but having the only 2 Dodge Viper GTSes in South Africa (separated by 1 VIN number) present is quite a special treat. A bright-yellow Lotus Europa joined two other vehicles (Audi Quattro and Porsche 930 Turbo) from Crossley & Webb, while The Archive attended its first run with a Ferrari 512 BB and an Aston Martin AM Vantage. A pair of bright red and wedge-like Lotuses, an Esprit Turbo and Excel, certainly turned many heads, as did some achingly pretty Mercedes-Benz SL "Pagodas".
Oddities included a modern rarity such as a Renault Avantime, that bizarre MPV/coupe from the French marque that was never sold here, and a cute-as-a-button Volvo P1800ES. Numerous Porsches were in attendance, including pristine 356es, a 1958 Chrysler Windsor and even the Jaguar E-Type that featured in the pilot episode of the SentiMETAL video series.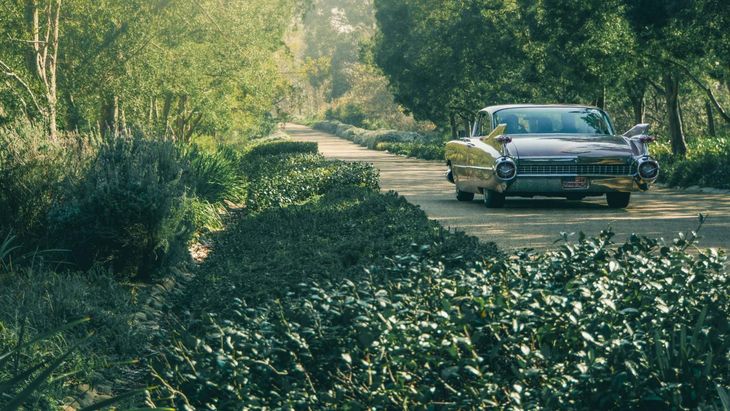 A real crowd pleaser was this 1959 Cadillac. Immaculate and through sheer size, it was simply hard to miss.
"It was really great to see collectors and car fanatics of different backgrounds get together and just talk cars," said Oosthuizen. "And also excellent to see a lot of youngsters brought along to get exposed to these incredible machines."
To make sure you are kept abreast of future events, follow the SentiMETAL Facebook page here as well as the Instagram account here.
You can visit the Franschhoek Motor Museum's website here