Cars.co.za's growing car-culture sub-brand, SentiMETAL, has launched a new digital magazine aimed at petrolheads. The first edition is available for purchase and download now.
The new title, simply called SentiMETAL, Live To Drive #1 features the uniquely South African Alfa Romeo GTV6 3.0 on the cover, and consists of nearly 90 pages filled with petrolheaded content.
"We've noticed a tremendous increase in interest in motoring content, particularly entertaining content, in the past few weeks as people are spending a lot more time on their digital devices," says Hannes Oosthuizen, SentiMETAL project head. "So, about two weeks ago we decided to launch a SentiMETAL digital magazine aimed at those petrolheads, and I'm really proud of the team for putting it together so swiftly and beautifully," he says.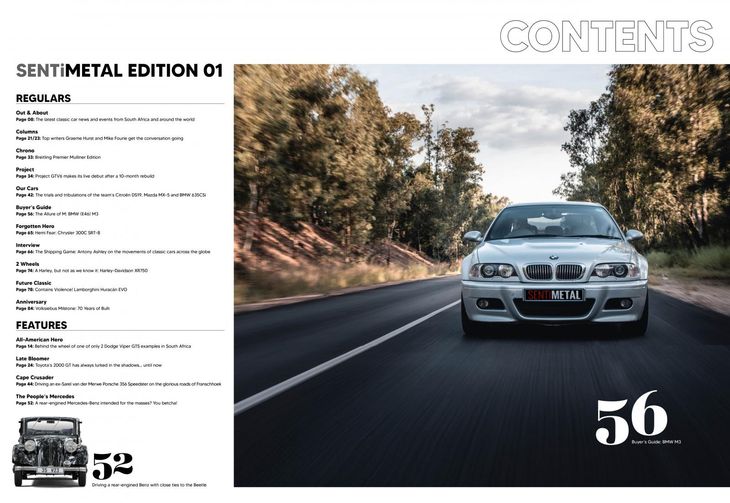 The magazine is for sale on www.sentimetal.shop. Following payment, the buyer is sent a link to download the magazine and open it in PDF magazine format. 
In the first issue
Our Alfa Romeo GTV6 3.0 restoration project in detail

Driving Toyota's late bloomer, the beautiful 2000 GT

Cruising the fabulous Western Cape roads in an ex-Sarel van der Merwe Porsche Speedster

In-depth Buyer's Guide on the BMW (E46) M3

Behind the wheel of one of only two Dodge Viper GTS examples in SA

A closer look at the fascinating history of the Harley-Davidson XR750

Future classic: we take Lamborghini's new Huracan EVO for a spin

An odd-ball rear-engined Mercedes-Benz from the '30s, the 130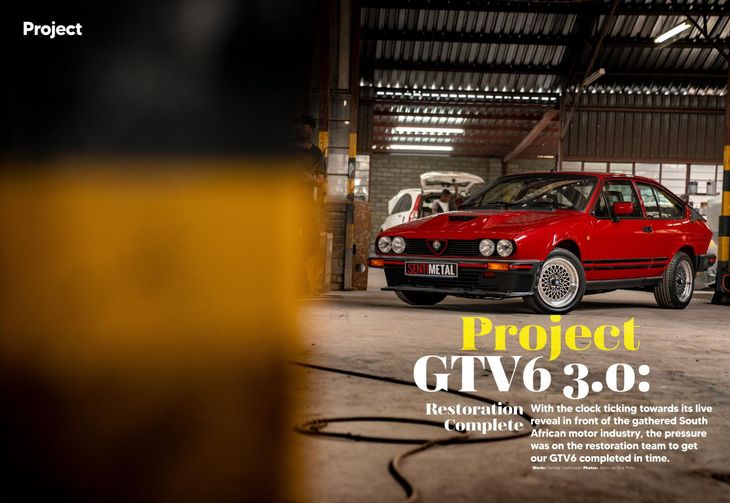 Furthermore, the issue features an overview of local and international classic-car related news and events (including our two SentiMETAL Gatherings earlier this year), updates on our contributors' experiences with their own classics, columns by Mike Fourie and Graeme Hurst, an interview with Antony Ashley from Freight Factory about global car shipping and more.
To purchase our copy, head here.