Identifying the 10 "greatest" cars from a brand such as Porsche, which has a catalogue stuffed with heroes, is no easy task. In fact, I could probably have done a "100 Greatest Porsches Of All Time" list and still have left some out... So, in this list, you will find a very personal mix of the obvious, historically significant and just plain brilliant to drive.
I've left out the racing cars, which deserve a list all of their own, to focus on road-going machines, and have also not bothered too much with commercial importance. I do think it's worth noting that without "mainstream", volume-selling cars such as the Cayenne, Macan and the Boxster, many of the greats on this list would never have existed... 
1948 Porsche 356 No.1 Roadster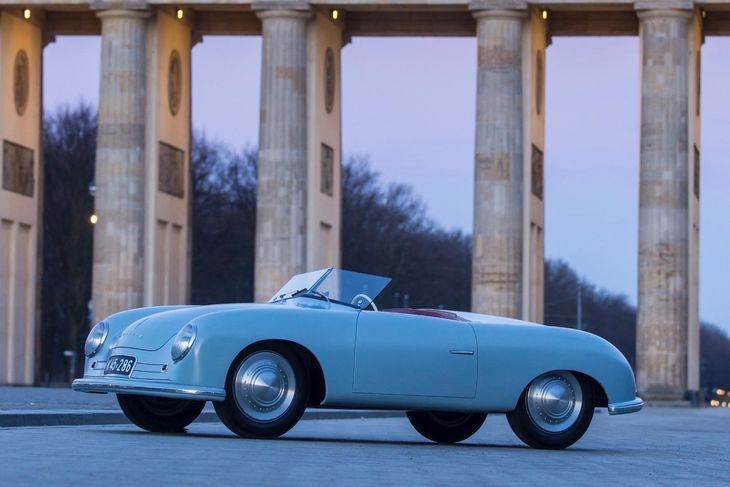 For obvious reasons, the 356 had to be on this list, but which one? Delve into the rich history of Porsche and start talking to aficionados and it quickly becomes clear that everyone has their own favourite. One of the most collectible and desirable cars remains the Speedster, which came into existence thanks to US importer Max Hoffman who convinced Porsche that such a lower-cost derivative would do well in the States.
For this list, however, I've selected Genesis... the car that represents the birth of Porsche, the so-called 356 Roadster Number 1. Recently restored to do duty as a show car (it's not driv.+able), this 356 Roadster laid the foundation for the cars that followed. 
1953 Porsche 550 Spyder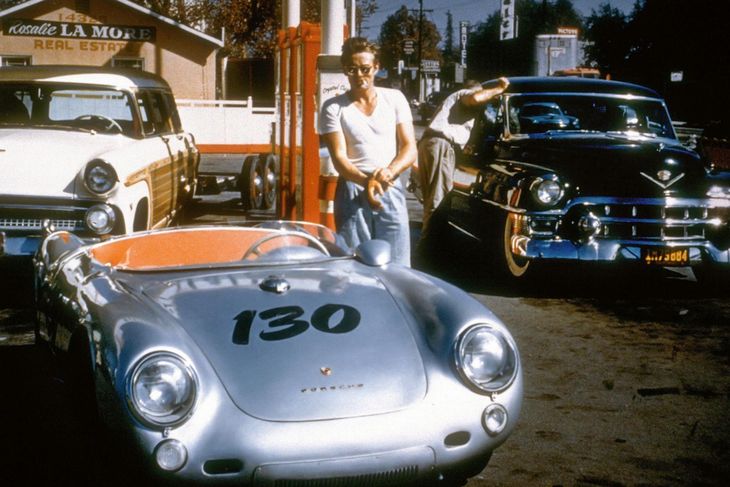 Inspired by the 356 as well as Spyder racers built by Walter Glockler, Porsche decided to build a ready-to-race car that could be driven to the track, compete, and drive back home. The 550 Spyder was the result and this low-slung mid box-engined sportscar achieved numerous race victories. It has become one of the most widely copied classic cars, with many companies offering replica bodies. 
Sadly, the car is also synonymous with tragedy. Hollywood actor James Dean loved racing and traded in his 356 Speedster on a 550 Spyder on 21 September 1955. A few days later, on 30 September, he crashed into a Ford Custom and died.  
1973 Porsche 911 Carrera RS 2.7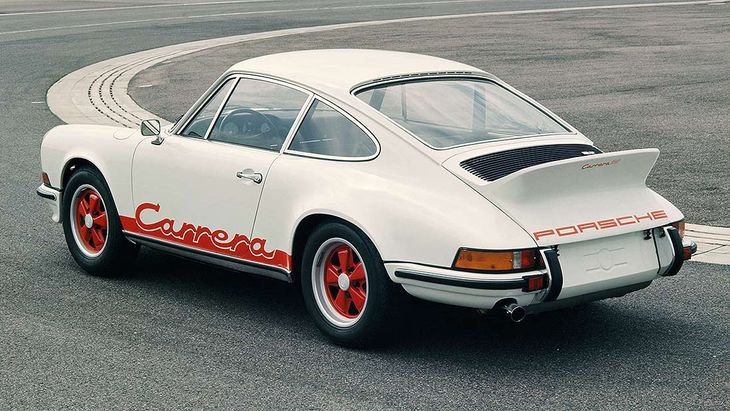 With motorsport being such an integral part of the Porsche DNA, the development of a car such as the racy Carrera RS was logical. It was born to comply with motorsport homologation requirements and featured a larger, more powerful engine (2.7L, 150 kW), stiffened suspension, larger brakes, wider rear wheels and fenders and... that famous ducktail wing. 
I have not yet had the pleasure of driving this iconic car, but I did experience the next best thing. Legendary racing driver Walter Rohrl took me for a spin on the banked CERAM test track outside of Paris once, and the performance was startling. At speeds above 250 kph it felt surprisingly composed for such an old car, and on the slower in-field section, Walter threw it around the twisties with a wide smile on his face as I did my best to hold on. It's a very happy memory.
1975 Porsche 911 (930) Turbo
To any young petrolhead that grew up in the '80s the bulging wheelarches and whaletail spoiler of the 911 Turbo will bring back happy memories. Truth be told, the original 911 (930) Turbo wasn't the best example of the 911 Turbo – it was known for its tricky handling – but it certainly played a major part in building the Porsche legend.
Originally launched in 1975 with a 3.0L engine pumping out 190 kW and a 4-speed manual 'box, it was updated in 1978 with a 3.3L powerplant churning out 220 kW. It only received a 5-speed gearbox a year before it was replaced in 1989. So it had a long, illustrious life. Check out our SentiMETAL episode on a Joburg-based 930 Turbo below.
1986 Porsche 959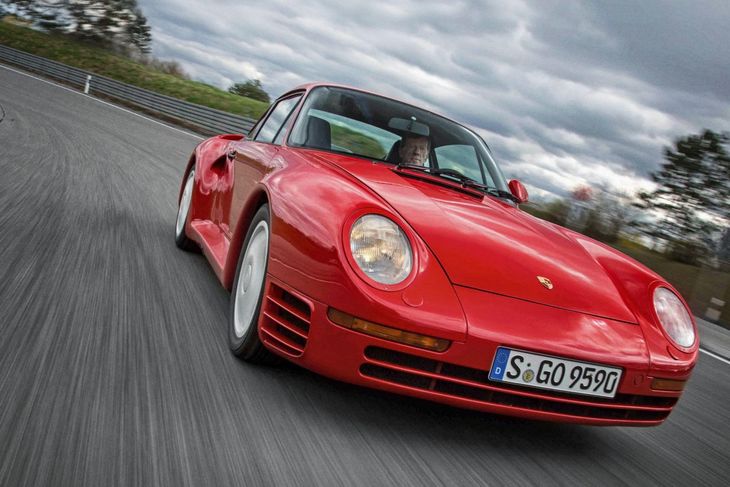 The 959 was the fastest street-legal production car when it was launched in 1986, with the 331 kW monster charging to a 317 kph top speed. The so-called "S" version went even faster (339 kph). But speed wasn't the 959's only trick. At the time it was the most technologically advanced car in the world and used twin-turbocharging and all-wheel drive – features that would become part of the technical make-up of future fast Porsches.
The advanced 6-cylinder boxer engine was based on a design originally used in the so-called 935/78 Moby Dick racing car, and the body and chassis used exotic materials such as Kevlar, aluminium and even Nomex (floor). In the '80s, it was truly out of this world.
1994 Porsche 911 (993)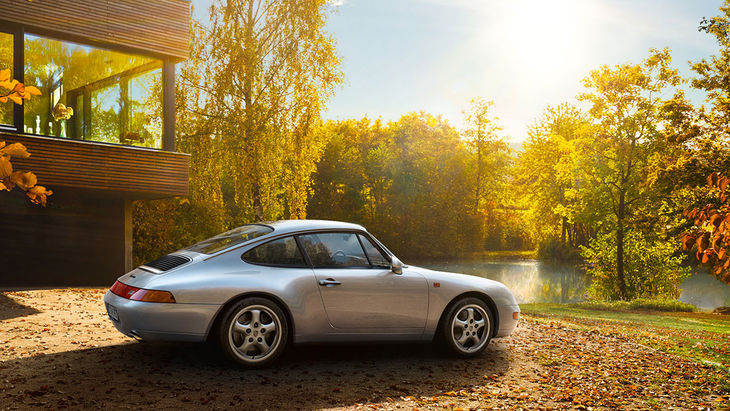 In this list you will find me mostly singling out very specific model derivatives, but when it comes to the 993 I'm happy to make an exception. Launched in 1994 to replace the 964 generation, it was the last of the air-cooled 911s, and yet featured dramatically improved brakes, handling etc. to represent a blend of the traditional and modern that some say, makes it the last true modern classic.
Whether you choose a base Carrera or the fire-breathing (330 kW+) GT2, the 993 these days is a fast-appreciating collector's item but remains a solid, reliable daily driver too. And, in my view at least, it also remains one of the prettiest Porsches ever made.
2003 Porsche Carrera GT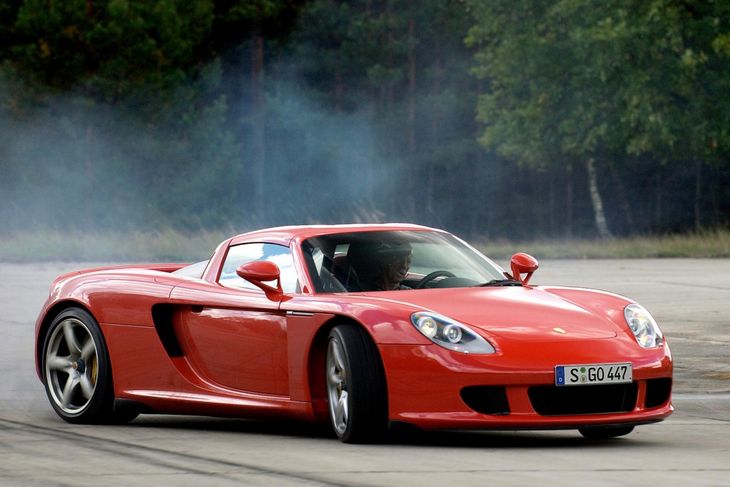 Facing a flood of new supercars in the early millennium, Porsche decided it needed to strengthen its grip on the hearts of wealthy petrolheads once more. And so the boffins at Porsche's Weissach technical HQ were briefed to develop Porsche's most advanced supercar ever, but one that retained the brand's trademark usability. And so the Carrera GT was born, with a 5.7L V10 engine from a stillborn Le Mans racer that pumps out 456 kW at a heady 8 000 rpm.
Driving enthusiasts were also overjoyed to find a slick 6-speed manual transmission and reduced weight, courtesy of a carbon fibre tub. A lovely touch in the Carrera GT, and reportedly courtesy of SA-born designer Oona Scheepers, is its beechwood gearknob - a throwback to the wooden knob used in the 917 racer.
2004 Porsche 911 (996) GT3 RS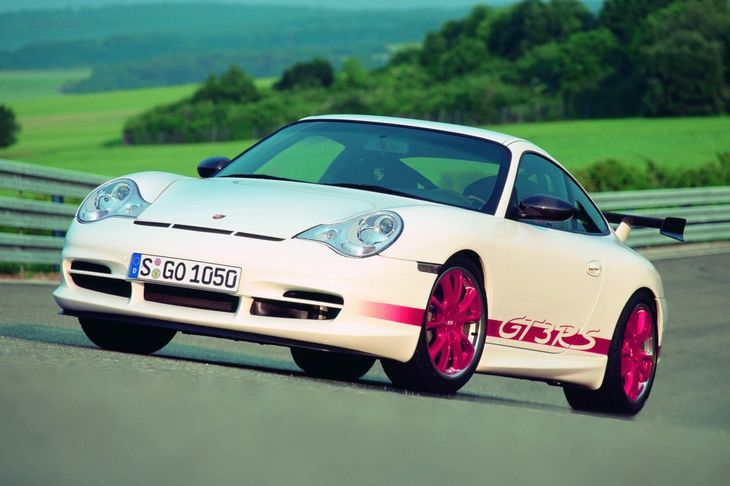 The air-cooled Porsche era ended in 1998 with the arrival of the all-new 996, which used water-cooled engines and an all-new platform. It represented a major change for Porsche and was co-developed with the first-generation Boxster. Of course, traditionalists weren't easily won over, and indeed the first-generation 996 wasn't as good as it could/should have been. Later models were significantly better, and the GT3 RS arguably represents the pinnacle of this generation of 911. 
I vividly recall driving a white GT3 RS (with blue wheels) through the streets of Stellenbosch in 2004, en route to the Franschhoek Mountain Pass. Full racing harnesses, a rear roll cage and a fire extinguisher in the passenger footwell were noticeable reminders that I was behind the steering wheel of a racing car (for the road). And once I hit that marvellous piece of tarmac, the high-revving 280 kW flat-6 and beautifully precise steering etched memories into my young motoring journalist mind that will live forever.
2011 Porsche Cayman R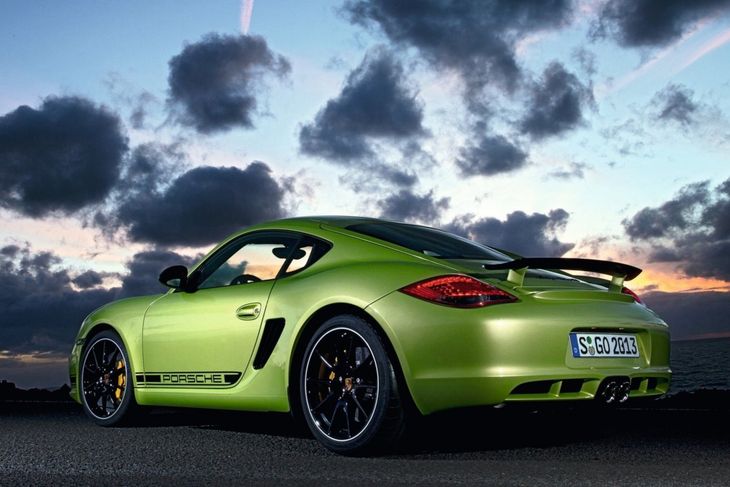 This might be a controversial inclusion in this list as the Cayman is, after all, a "junior" Porsche. I remember reading the spec sheet back in 2011 and thinking that it didn't appear to be a major step up from the (deeply impressive) Cayman S at the time. It was a little lighter (around 50 kg), slightly more powerful (less than 10 kW) and a smidgen lower... did it deserve the R badge?
Well, a couple of mountain passes later and I was sold. The Cayman R was superbly responsive, alive, agile and blisteringly fast... all the things you could ask from it. It even retained the Cayman's trademark suppleness. At the time, I was convinced that it represented an unmatched driving experience at the price and that buying a larger "supercar" was was just indulgent. It is widely tipped to become a future classic. 
2012 Porsche 911 (997) GT3 RS 4.0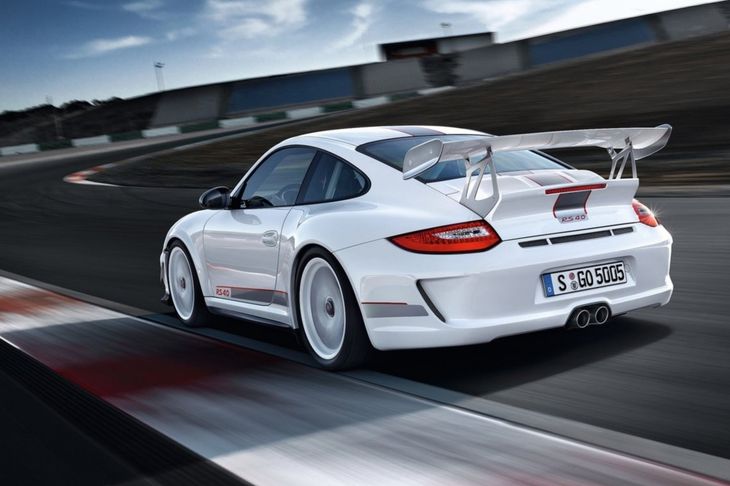 The 997-generation 911 was a significantly better car than the 996 that preceded it. I will forever remember a spine-tingling, yet buttock-clenching drive on the spectacular Bainskloof Pass in a bright green GT3 RS, with "Kermit" printed on the number plate. It rates as one of my favourite sportscars of all time, even now, many years later.
I never got to drive this 4.0 version but those in the know rate it as even better. It used a larger 4.0L engine with 368 kW, making it the most powerful naturally aspirated 911 of all time, and various bits from racing versions as well as the GT2 RS. Only 600 were made. 
What's your favourite Porsche of all time?